About Us
Established in 1976, D&R Electronics Co Ltd. is a Canadian Manufacturing and solution provider meeting the needs of First Responders and the Public Utilities Sector.
D&R designs, manufactures and installs solutions at its 36,000 sq. ft. facility with its hundred dedicated customer-centric employees.
To view D&R's Accessibility Standards Policy, click here.
To view D&R's Customer Service Standards Policy, click here.
D&R Electronics is an ISO 9001 – 2015 Registered Company.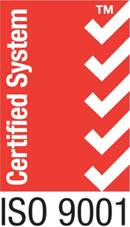 Our Diverse Line of Products Includes:
- Consoles
- Computer/tablet mounts
- Docking stations
- Equipment for the mobile office
- High-intensity LED vehicle safety lighting
- Intelligent light/siren control systems
- Power distribution/battery protection units
- Vehicle-mounted traffic control devices
- Custom equipment storage solutions for vans, pickup trucks, service trucks and mobile command units.
- Custom solutions (electronic, metal, plastic)
View more
Mission
Because Life Matters: D&R aims to empower first responders and the public utility sector with personalised solutions using cutting edge electronic, mechanical, plastic technology.
Vision
People
Lead – making our mission the core of everything we do.
Inspire – promoting creativity, innovation, and growth.
Empower – giving people the right tools and direction to be the best they can.
Grow – maturing in our mission and leading others.
Portfolio
D&R aims to continuously create and develop our portfolio of quality, innovative, efficient, features-rich, cost effective, and well supported solutions for first responders and public sector workers.
Partners
D&R nurtures a long-term relationship with our global partners in the design, development, and field testing processes of our innovative and efficient (Industry Certified when required) solutions to mutually realise our mission and values.